Testimonials
The Rx One Health course provides a unique hands-on experience to learn with a diversified group of global health professionals.  You will discover new ways of approaching global health challenges impacting communities, their animals and the environments they share.

Lý Mai Hân

 (2018 participant)
"It was a precious opportunity for me to be a part of the Rx One Health team to explore myself and immerse in many interesting and knowledgeable activities. Through this course, I deeply comprehend the importance of One Health; but moreover, understand how essential it is of team-working between different people from specific careers from different nations in contributing to the success of One Health."
 
Maryam Ibrahim (2018 participant)
"The Rx One Health training has been one of the finest, most amazing, comprehensive, thought provoking, totally engaging, field based informal training experience I have ever had with a group of exciting professionals from various fields. It has broaden the scope my of knowledge, improve my capacity and stimulated my interest in areas that were relatively new to me such marine life and wildlife conservation as well as the challenges posed by oil spill, its effects, prevention and control. I recommend this exhilarating experience to all professionals but most especially to proponents of 'One Health', and those with great interest in conservation."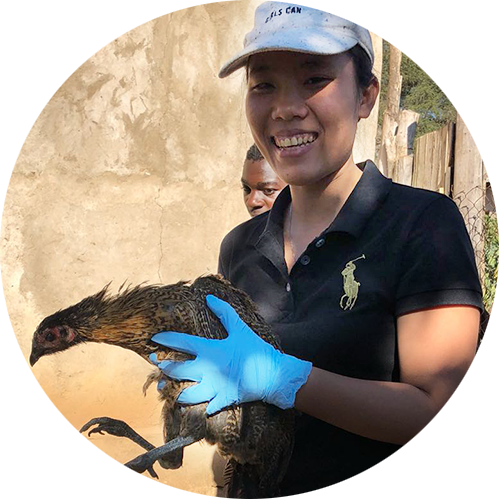 Thị Kiều Trinh Nguyễn 

(2018 participant)
"The Rx One Health course internship opened a new door for my closest understanding and approaches to One Health meaning. This program is provided a great opportunity for me to gain knowledge and skills as well as meet and work with those amazing people around the world in different fields. At the end of the course, I had the most valuable knowledge for the improvement of my further future career and friendship worldwide."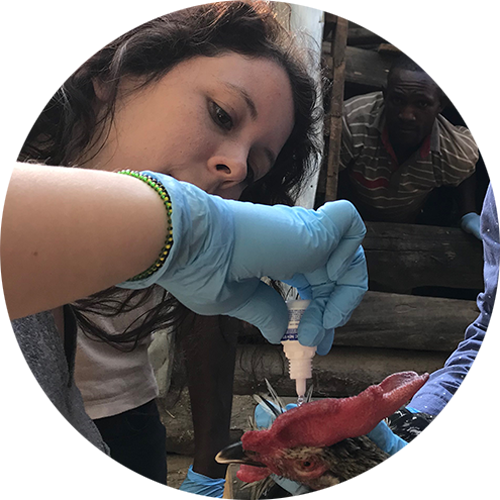 Leah Streb (2018 participant)
"Rx One Health was one of the greatest learning opportunities of my life—giving me hands on experience with wildlife and livestock disease surveillance, conservation, cross-cultural communication and addressing community needs utilizing a One Health approach."
---
Watch "Rx One Health: A Student's Perspective," filmed and edited by Rx One Health alumna Taylor Calloway (2017 participant), below.